Overview
From Quad meetings to Canberra, Prime Minister Anthony Albanese has covered a tremendous amount of ground in his first 100 days – and not just geographically. The polls have shown that support for Albanese has skyrocketed, with 55 per cent of Australians naming him as the preferred Prime Minister, compared to 17 per cent for Peter Dutton. These results are in stark contrast to pre-election polling from 17 May 2022, which placed Albanese at 36 per cent compared to 40 per cent for former Prime Minister Scott Morrison.
Albanese hit the ground running after his election triumph, starting with diplomatic meetings across the region with Foreign Minister Senator Penny Wong. Back at home, the Prime Minister zeroed in on policy announcements focused on health, cybersecurity, wages, cost of living, climate, and a strong social agenda – and rightly so. The 2022 Edelman Trust Barometer found that job loss (80 per cent), hackers and cyber-attacks (66 per cent), climate change (62 per cent), losing freedoms as a citizen (58 per cent), and experiencing prejudice or racism (49 per cent) are persistent societal fears in Australia.
"If your priority is scoring day-to-day political points, then the future misses out" - Prime Minister Anthony Albanese
As trust in institutions across Australia declines, Prime Minister Albanese faces the challenge of unifying institutions, including government, media, business and NGOs, in an effort to address societal problems – specifically, climate change, job loss, discrimination, and income inequality. In fact, at his press club address on 29 August, Albanese criticised the previous government's approach to a range of issues including energy policy, wages, and supply chains, saying that a "culture of division, dysfunction, and conflict [not only] creates urgent problems in the short term, it stops [Australia] building for the long term".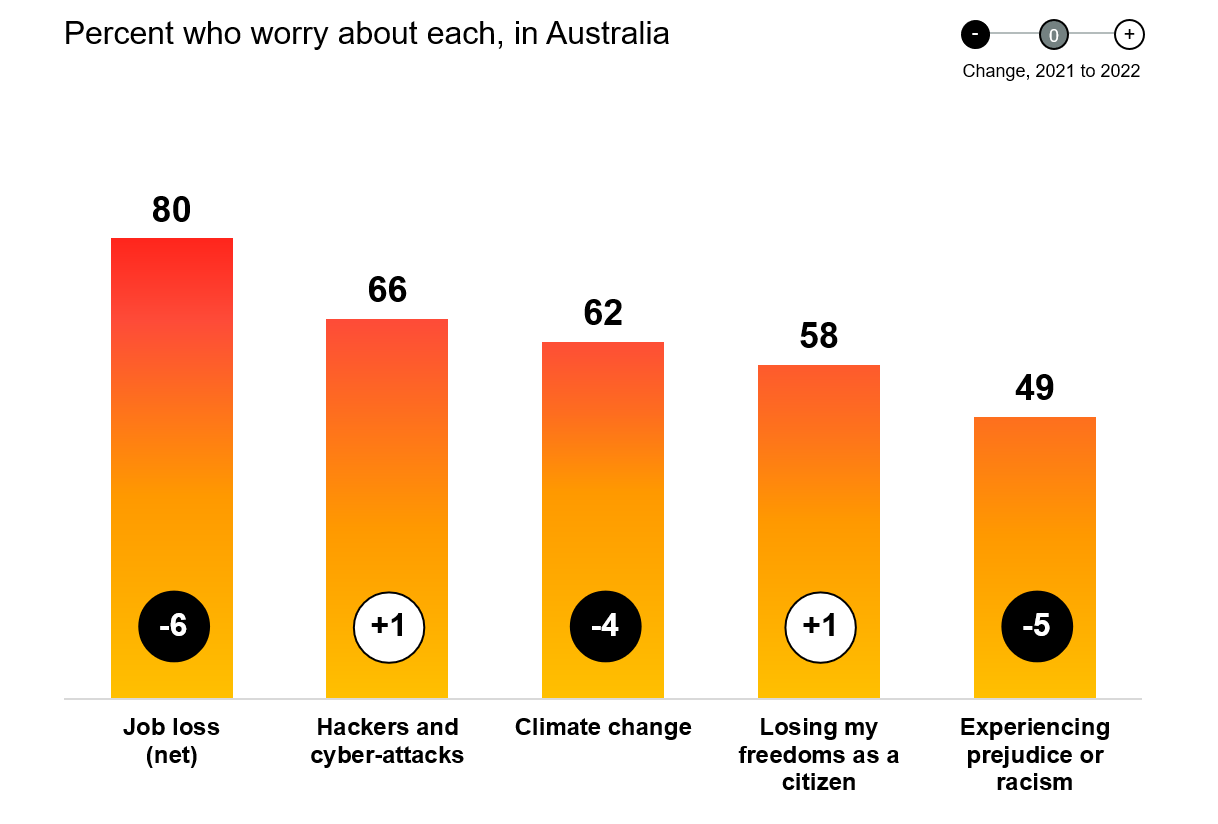 Interestingly, Albanese's governance style to-date has been overwhelmingly consultative, taking stakeholders along the journey of policy development. In fact, he has kicked off his term by announcing a range of consultations, including the Jobs and Skills Summit, a renewed National Medicines Policy Consultation, Taskforce to Strengthen Medicare, Defence Strategic Review, and Indigenous Voice to Parliament – just to name a few. In addition, Albanese's political tact and ability to negotiate was proven during the first Parliamentary sitting, when he secured support from the Greens and the crossbenchers to enshrine a 43% reduction in emissions by 2030.
Whilst Albanese is well and truly in the post-election honeymoon period, the Prime Minister will face his first political test over the next 100 days as Victorians hit the polls for the state election on 26 November 2022.
Even though a Victorian Liberal Government remains unlikely, with the Teal aftershocks from the federal election still being felt, the Andrews Labor Government continues to face the possibility of forming a minority government. In fact, high-profile Victorians like former political journalist Carol Altmann and former Bayside mayor Clarke Martin are already putting up their hands to run as Teal independents. Meanwhile, the Liberals have shifted their campaign focus on health, at the cost of the Suburban Rail Loop – Labor's major infrastructure project. Undoubtedly, we'll see Albanese and key federal Victorian MPs like Minister Bill Shorten pounding the pavement across the state, supporting Andrews' campaign on burning issues like health and cost of living.
Overall, Albanese has recorded strong performance in his first 100 days, but the next 100 will be a true test of the Labor Government and the Australian political landscape. It will confirm if Teals and Greens a one-hit federal election wonder, or a permanent and strong feature of Parliaments at a federal, state, and potentially local level.
Navigating the new political landscape
The rise of Teal Independents, the Greens holding the balance of power in Senate, and the loosening grip of the two-party system means the federal government engagement game has changed. Here are three things to consider when developing your government relations strategy:
Community | Elections are won and lost at a grassroots level. From now until the next Federal election and beyond, MPs and Senators will look at issues through the scope of their constituency. In other words, 'how will this impact my electorate/state'? Localising data and issues will result in a bigger impact across parties and crossbenchers.
Crossbench | At the election, Australians threw out the political rulebook. The two major parties no longer dominate the polls, resulting in a patchwork of MPs and Senators in the current Parliament. The Greens now hold the balance of power in the Senate, and Climate-100-backed Teal Independents hold influential positions on the crossbench. Whilst engaging with major party MPs remains an important element of an engagement strategy, crafting a nuanced approach to engaging with independent and crossbench MPs is more important than ever to secure support on key policies.
Consultation | Prime Minister Albanese has kicked off his term announcing a range of consultations across sectors. Producing a point-of-view, clear messaging and a government engagement strategy can get your perspective noticed by the decision-makers.
Sector-specific snapshot
Cyber security
Elevating cyber security resilience was flagged as a key campaign priority for Albanese ahead of the May federal election, when he announced that Labor would introduce a dedicated minister for the portfolio. The appointment of Clare O'Neil as Australia's first Minister for Cyber Security signifies the critical role that cyber security will play as Australia manages an increasingly challenging geopolitical landscape.
In fact, in 2020-21, the Australian Cyber Security Centre received 67,500 reports of cybercrime, 13 per cent more compared to the previous financial year. In addition, around one-quarter of reported incidents "affected entities associated with Australia's critical infrastructure" (ASCS, 2021). Edelman's Trust Barometer confirms that Australians are worried about cyber security, with 'hackers and cyber-attacks' ranking as the second most cited concern (66%) behind job loss (80%).
It's unsurprising that within 100 days of forming government, Labor announced that they will replace the former Government's $1.7 billion 10-year cyber security strategy with their own. In what we're beginning to know as true Albanese Labor form, the Government announced that they will adopt a consultative approach to build the strategy, seeking input from industry to design a strategy that focuses on sovereign capability, the workforce, and working closely with the Quad alliance (U.S., Japan, and India).
Whilst we have the Jobs and Skills Summit marked in our calendars for this week (1-2 September), jobs and skills will remain on the agenda for Minister O'Neil who has raised concerns about the future pipeline of skilled workers within the public sector. Building skills within the general community to identify and combat cybercrime has also been flagged as a solution by Andy Penn who is the Chair of the Cyber Industry Committee and outgoing Telstra CEO.
According to The Australian, other key focuses of the renewed strategy include:
More penalties for cyber criminals
An Anti-Scan Centre
Increased support to recover stolen identification
Revising industry codes for service providers to articulate their responsibilities to protect consumers and businesses online
Education for children of all school ages
Meanwhile, the Shadow Minister for Cyber Security, Senator James Patterson has called for more clarity on the new strategy. In particular, he voiced concerns about the uncertainty around the status of existing infrastructure projects, dates for the release of the new strategy, and funding.
From appointing Australia's first minister for cyber security, to announcing an overhaul of the National Cyber Security Strategy, Labor has come out of the gates strong on fighting cybercrime in their first 100 days. As the government looks to build resilience now and into the future, industry can expect policy that strengthens awareness and skill on home soil to enhance national security in a geopolitically challenging environment.
SNAPSHOT: About Minister Clare O'Neil – Minister for Home Affairs, Minister for Cyber Security ​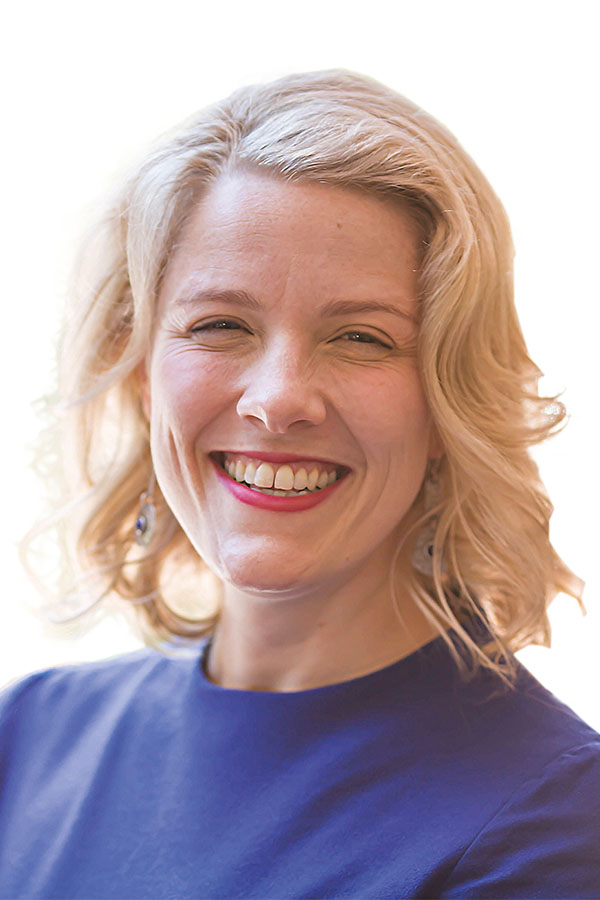 Title: Hon Clare O'Neil MP
Electorate: Member for Hotham (Victoria)
Year elected: 2013
Previous portfolios: Shadow Minister for Justice (2016-2019), Shadow Minister for Financial Services (2018-2019), Shadow Minister for Innovation, Technology and the Future of Work (2019-2021), Shadow Minister for Senior Australians and Aged Care Services (2021-2022)
Previous roles: Fullbright scholar, Dean's scholar, Intern at the New York Stock Exchange, Adviser to the Office of the Commonwealth Treasurer, consultant at McKinsey and Company, business manager at the Marngarr Aboriginal Resource Centre, Councillor for the City of Greater Dandenong, and Mayor of the City of Greater Dandenong
Fast fact: Minister O'Neil was the youngest ever female mayor in history when she was elected at the age of 23 in 2004
Security Promises and Policies 
Three key principles are at the hat of Labor's national security policy are ​ 
defending Australia's territorial integrity​ 
protecting our nation's political sovereignty from external pressure​ 
promoting Australia's economic prosperity and social stability, with sustainable growth, secure employment, and a unified community.​ 
A Labor Government will achieve these objectives and build a more secure, resilient Australia by:​ 
Supporting a stronger Australian Defence Force​ 
Prioritising better and smarter cybersecurity​ 
Shoring-up our economic self-reliance​ 
Strengthening our communities and institutions​ 
Deepening our partnerships in the region and globally around the world​ 
Acting on climate change
Healthcare
Albanese and Health Minister Mark Butler inherited a health system that is still reeling from the impacts of the pandemic. Challenges with health system continue to dominate the news cycle, including COVID-19 cases, GP wait times, Medicare bulk billing, long elective surgery waiting lists, ambulance ramping, health inequities, telehealth funding, workforce burn-out, the burden of chronic conditions, and healthcare access in rural and regional areas. Whilst these represent a combination of State and Federal issues, with a health campaign message that revolved around a 'caring economy' and state governments constantly mounting pressure for more funding, Labor faces the challenge of delivering on its federal election promises, while ensuring that they are not seen to be 'passing the buck' on state responsibilities by regular punters.
With many doctors changing their bulk billing schedules due to shortfalls in the Medicare rebates system, the rising out-of-pocket costs to see a GP is adding insult for Australians who are already struggling with the cost of living.
Recently, Butler announced the Strengthening Medicare Taskforce, which represents the delivery of a major election commitment. The taskforce, which is chaired by the minister, brings in key stakeholders including practitioners, academics, and advocates, to build recommendations to improve primary care in Australia.
According to the Department of Health and Aged Care, the taskforce will look at:
improving patient access to general practice, including after hours
improving patient access to GP-led multidisciplinary team care, including nursing and allied health
making primary care more affordable for patients
improving prevention and management of ongoing and chronic conditions
reducing pressure on hospitals
The taskforce is due to report back with recommendations by the end of this year. The improvements will be delivered through the $750 million Strengthening Medicare Fund.
In addition, Labor delivered a $273.1 million commitment to subsidise continuous glucose monitoring and flash glucose monitoring technology for people living with Type 1 Diabetes in July this year. The subsidy, which has bipartisan support, reduces the need for finger pricks to monitor blood glucose levels.
As we count down the days until the Jobs and Skills Summit, eyes will be on the healthcare workforce which has been managing staff burnout amidst ongoing pressures brought on by the pandemic.
At a time when one-in-twelve public hospital beds are filled by a patient with COVID, and out-of-pocket costs to see a GP increase, Mark Butler has taken on the health portfolio at a challenging time. The release of the Strengthening Medicare Taskforce's recommendations by the end of the year, which adds to the Primary Health Care 10 Year Plan, will chart a course for health policy in Labor's first term.
SNAPSHOT: About Minister Mark Butler - Minister for Health and Aged Care, Deputy Leader of the House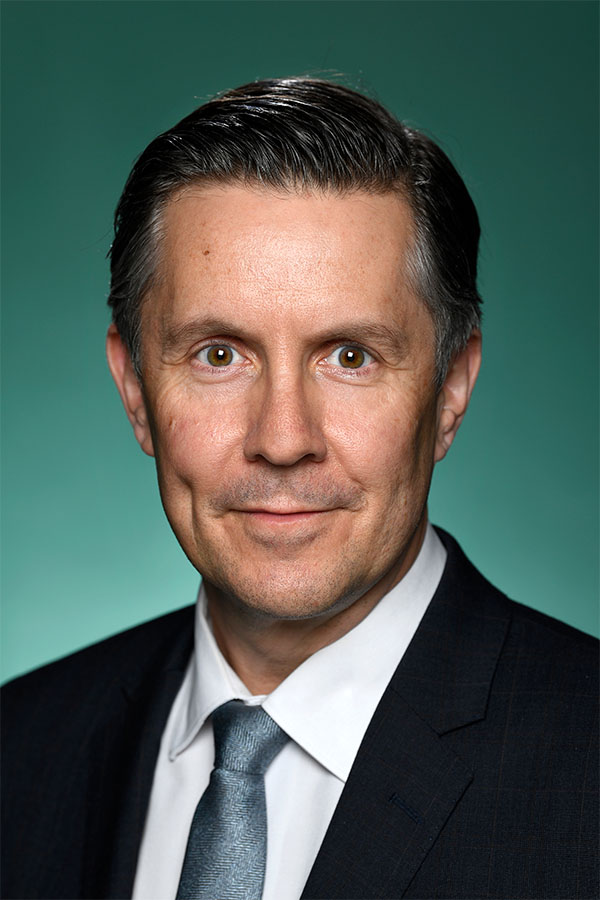 Title: Hon Mark Butler MP
Electorate: Member for Hindmarsh (South Australia)
Year elected: 2007 (Member for Port Adelaide 2007, 2010, 2013, and 2016; elected as the Member for Hindmarsh in 2019 following an electoral redistribution)
Ministerial positions: Parliamentary Secretary for Health (2009-2010), Minister for Mental Health and Ageing (2010-2013), Minister Assisting the Prime Minister on Mental Health Reform (2011-2013), Minister for Social Inclusion (2011-2013), Cabinet Minister (2011-2013), Minister for Housing and Homelessness (2013-2013), Minister for Climate Change (2013-2013), Minister for the Environment, Heritage and Water (2013-2013)
Previous portfolios: Shadow Minister for Environment, Climate Change and Water (2013-2016), Shadow Minister for Climate Change and Energy (2016-2021), Deputy Manager of Opposition Business in the House (2019-2022), Shadow Minister for Health and Ageing (2021-2022)
Previous roles: United Voice Union Official (1992-2007)
Fast fact: Butler served as Australia's first Minister for Mental Health in the Gillard Government
Health Promises and Policies ​ 
The Labor Government has committed: ​ 
$750 million to Strengthen Medicare Taskforce and delivery of the outcomes suggested by the Taskforce ​ 
$135 million for 50 new bulk-billed Urgent Care Clinics ​ 
Establish a medical manufacturing fund to ensure that Australia has an adequate supply of medical supplies and vaccines ​ 
$220 million in grants for upgrades in local GP practices ​ 
$765 million to subsidise the cost of medications ​ 
Increase the number of seniors eligible for a Seniors Health Card ​ 
$38.4 million to deliver a better national newborn screening program​
$31 million for investment into telehealth mental health ​ 
Cut the cost of Medicare-funded assisted reproductive technology services, subsidise the storage costs of preserving embryos and deliver perinatal mental health services 
This issues update has been prepared by Edelman Global Advisory (EGA) Australia. For information on EGA's advisory and government communications services, please contact Peter Fraser at Peter.Fraser@edelman.com.